REFLECTIONS & TESTIMONIALS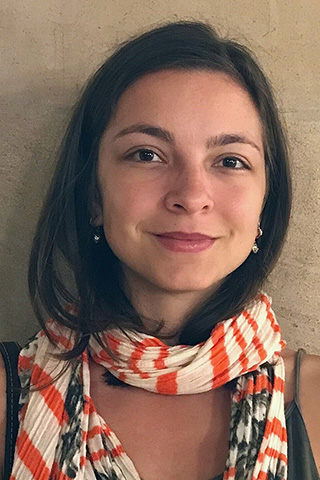 Camila Lohezic - 2019
6-month paid internship at Renzo Piano Building Workshop in Paris
Erasmus Plus exchange student for one semester at UniGe Department of Architecture
As I adjust to my return to America, I think back on how one year ago today I packed my bags for an experience that I knew would change the quality of my life and career. I did not imagine though, just how much fruit would yield from this opportunity. The internship at Renzo Piano Building Workshop and study abroad at Universita degli studi di Genova enriched both my professional and personal life immensely. I now feel comfortable working in an international context, have clarity about my aspirations and goals, and have much better chances at achieving them because of the programs that FIU organized.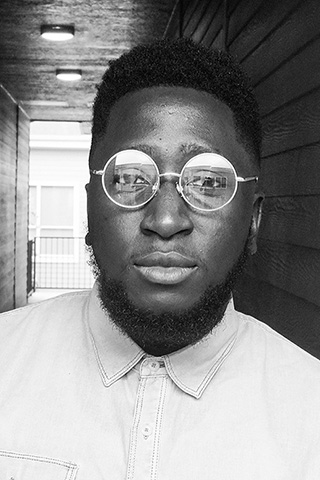 Ajimade Animashaun - 2013
It has been four years since I studied in Genoa, Italy but not a day goes by where I do not feel its impact in my life. I will never forget the people I met and the places I visited. It was an eye-opening experience that changed my orientation of the world. It gave me a deeper understanding of Italy's rich history and culture, and an appreciation for different cultures and languages. I now find the strangest contrast amusing in things that are "picturesque, ugly, mean, magnificent, delightful, and offensive" just like the Italian cities. Architecturally, the experience changed my design approach and has contributed to where I am today. I see the treatment of façade differently and focus on the subtleties in every project. At my job I push boundaries and aim to create structures and dwelling environments that stimulate their cultural context and communicate better within their urban fabric. I still feel a deep connection to Italy and I hope to return one day to live and work.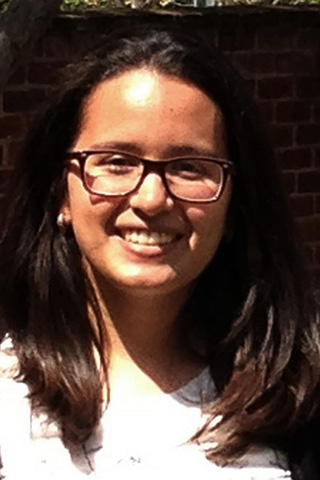 Rosa Corrales - 2011
There is no better way to study a city than to live in it. The daily strolls through the city where a feast to the senses revealing a layered, rich history where the visual confluence of medieval walls slicing through Renaissance buildings and Rationalist plans trying to impose an order on a city revealed a city that resists order. The feel of worn granite and marble cobblestones along the paths felt like a connection to all previous inhabitants of Genoa, but the smell of freshly baked bread and coffee quickly pulled me out of my daydream and placed me in a bustling, growing organism of a city. My daily strolls from my apartment to the studio allowed me to discover the many layers, constructed and lived in, required to create a place with identity.
In Genoa, I studied an urban identity that is open and evolving, accepting that the built landscape is a product of cultural encounter and exchange, shaped by global networks and movements of people, goods, and ideas across geographic, religious, and cultural boundaries. My experience in Genoa shifted my understanding of architecture and city, and focused my future studies and work on developing projects where the collective takes precedence over the monumental object in a search to enrich the whole and create a city able to live simultaneously with its past, present, and emerging future.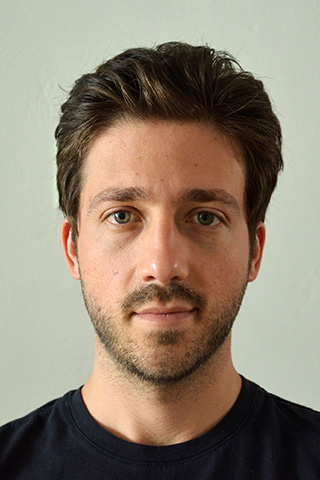 Alan D'Amore - 2010
The experience acquired from studying abroad in Genoa has had an immense impact on my life; from the person I am now to the person I have yet to become. The beauty of this program was that it provided an opportunity for anyone participating to rapidly embed his/herself into the city's culture. I am forever in love with Genoa as it has been a place with so many lessons and wonderful memories. With its uniqueness regarding landscape, spatial distribution, urban layers, architecture and culture; Genoa felt to be the perfect scenario to disconnect from the familiar in order to fully emerge into lessons of how to read our urban environment. I packed with me those lessons once it was time to return and they have been part of my work as much as part of who I am. I see and speak of things differently. Since returning from Genoa I know I have fine-tuned my way of reading things, and have realized that the familiar is what I have been ignoring all along. I can see similar explorations throughout my work. I find myself constantly testing the boundaries of what the essence of familiar is and how it can be revealed to become more impactful.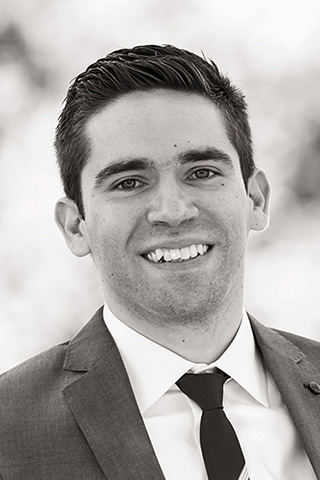 Jorge San Martin - 2009
One of the most valuable experiences of living in Genoa was that it offered a sense of what it means to be a global citizen- it fosters wandering and discovery of a very complex city surrounding you. It was an experience where the complete immersion in something that is utterly foreign abroad, ironically highlights the intrinsic qualities about your "home" city which you hadn't seen before. Miami, Genoa (and later on, Boston), became places where the built environment became a set of clues for meeting people with interesting stories, eating foods with local meaning, learning about their history and culture in order to seek identity of place under the surface.
Professionally, the Genoa study abroad program conveyed the importance of global awareness- considering architectural design as part of a broader territorial network. It provided a lens through which to examine the social, economic and environmental challenges as well as means to postulate on their potential solutions through architectural and urbanistic elements which embody specificity of place. Perception and experience are foundational elements of architecture- living in Genoa was critical in developing a means of not only deciphering a city, but commenting on those global perceptions through specific design.
 
Michael Bennett - 2008
My semester abroad in Italy cut through the noise of contemporary "starchitecture" by focusing on the roots of the profession and fostered a deep appreciation for where we have come that influences where we are going. I constantly fall back on the fundamentals of design that I learned and honed during the program. My love for sketching was rekindled and has become a primary method for communicating design ideas. I even still carry around a sketchbook at all times, writing and sketching out new ideas and thoughts.
In the years since returning to the states, I have found that living in a culture different from my own has helped me relate to new people and experiences and given me a broader perspective on global events. As I begin to teach my kids about the world, I lean on experiences like this to show them the world and teach them what it means to be a good citizen of the world.